It's only on every two years, so don't miss the Stanthorpe Apple and Grape Harvest Festival when it returns in 2022 with all the grape stomping and harvest celebration fun.
Join the odd 70,000 who converge on the town biennially (that's every two years) for the festival that's been 'crushing it' since 1966.
WHEN IS IT?
The festival will have you covered with barrels of fun for ten days from 25 February to 6 March 2022.
As per the name, the festival is a celebration during the harvest of the Granite Belt's apples and grapes. Timing varies from season to season, but from February through to April, harvest mode is in full swing with apples and grapes ripe and ready to be picked.
Whether you're here to play for a weekend or the full festival, you'll be guaranteed a feast for all senses.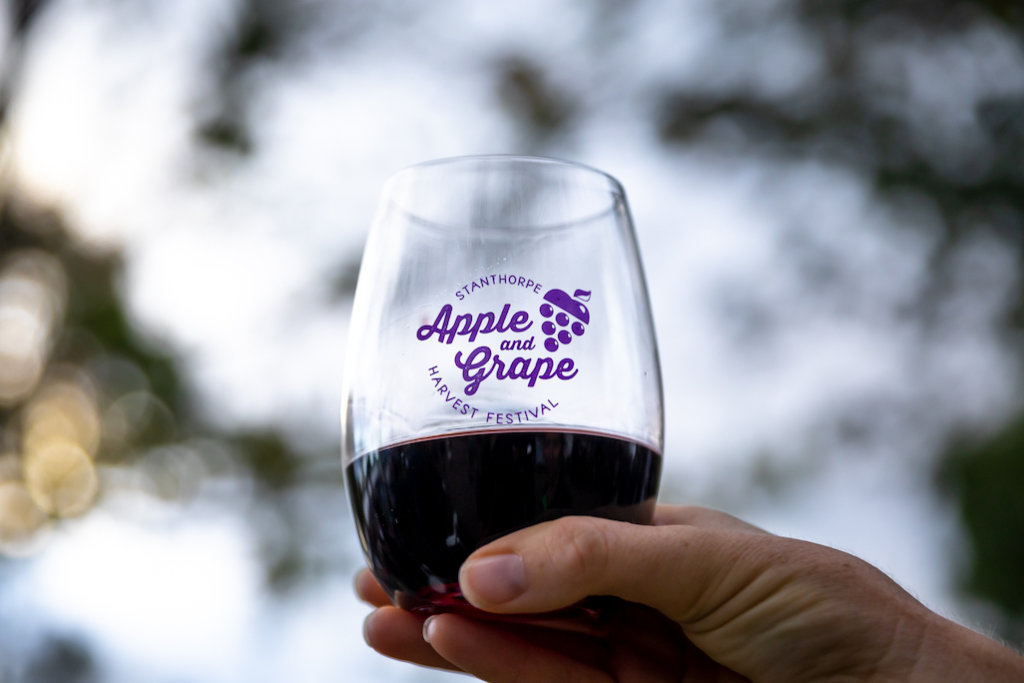 HOW TO GET THERE
Three hours along the bitumen from Brisbane or the Gold Coast will get you to Stanthorpe in a scenic morning's drive. And with less time in the car, that means more festival time.
Follow the New England Highway for 62km through the heart of the Granite Belt from Dalveen and The Summit to Stanthorpe, Glen Alpin, Balladeen and beyond.
Coming from the south? Just follow the New England Highway, crossing the NSW/ Queensland border into Granite Belt Country at Wallangarra, 20km north of Tenterfield.
As you make your way towards Stanthorpe, wind down the windows to take in that fresh clean air.
Pack light, we know you'll be bringing some local goods home with you (and don't say we didn't warn you).
---
WHERE TO STAY
There's as much variety in accommodation as there are apple varieties grown in Stanthorpe and surrounds. Whether it's cosy cabins, luxury holiday houses for a group, or camping under the stars you're looking for, be sure to book in early.
Don't be too alarmed to find accommodation central to the festival already snapped up. If you have look a little further, there's plenty to choose from within less than 20 minutes drive to Stanthorpe.
Wherever you choose to rest your head, support local and book with accommodation operators directly.
Continuing reading on here how to find a place to stay during the festival.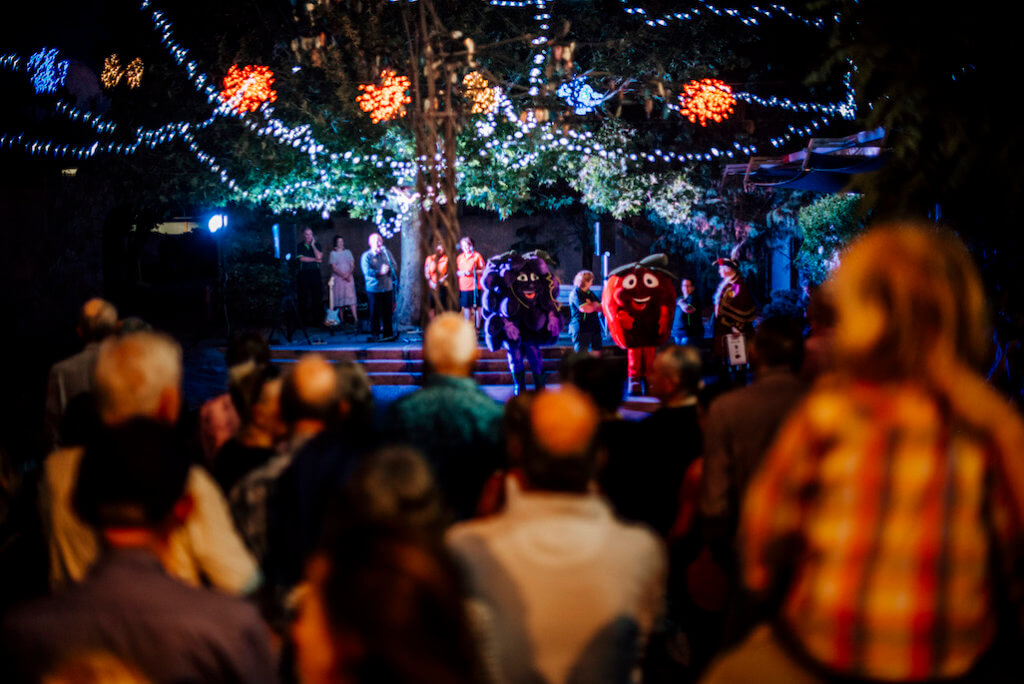 WHAT'S ON
It's not every year you get to celebrate a 150th birthday. In 2022, the wine and cider are sure to be flowing with the festival coinciding with the town's Stanthorpe sesquicentennial anniversary.
You can find the 150 years of Stanthorpe Exhibition at the Civic Centre.
Ten days, stretching over two weekends… here's a breakdown:
FIRST WEEKEND (25 – 27 FEBRUARY)
The festivities get underway with the streets of Stanthorpe lighting up in the Friday opening Street Party and buskers taking to the sidewalks on Saturday 26th February to compete for the Australian Busking Championship.
Stanthorpe's Italian heritage shine on Sunday 27th February at the Banchetto Italiano. The four-course lunch with a traditional Italian flare has tickets selling quickly.
…MORE ABOUT WHAT'S ON THE FIRST WEEKEND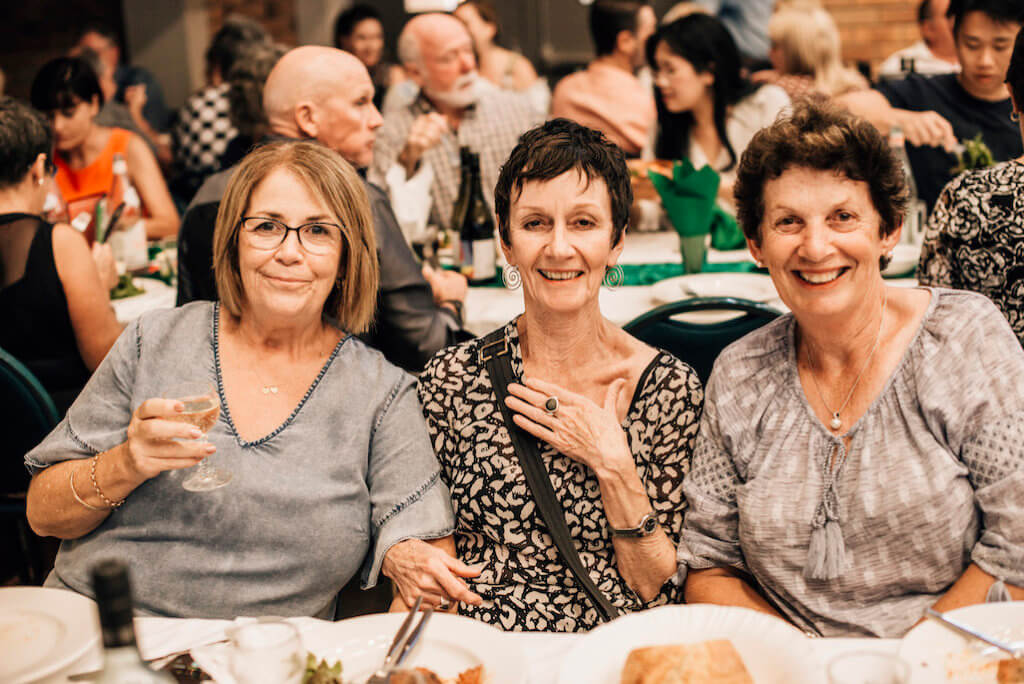 THE BIG WEEKEND (4 – 6 MARCH)
Ready to get messy? Jump in for a barrel of no-shoes-required fun in Friday's Public Grape Crush or watch familiar faces stomp their way to victory on Saturday in the iconic Celebrity Crush.
Is fitness your forte? Sign yourself up for the local Parkrun, the Crisp Coaches 2-Ball Ambrose or Mt Marlay Fun Run. With all those calories burnt, there's room for more food right?
Queensland Country Bank Food and Wine Fiesta runs the course of the whole weekend, giving you the chance to sample, sip and swirl the local flavours. Kids are free too and we bet they'll be heading straight for the Kids Zone inside the fiesta.  …READ 7 REASONS KIDS WILL LOVE APPLE & GRAPE FEST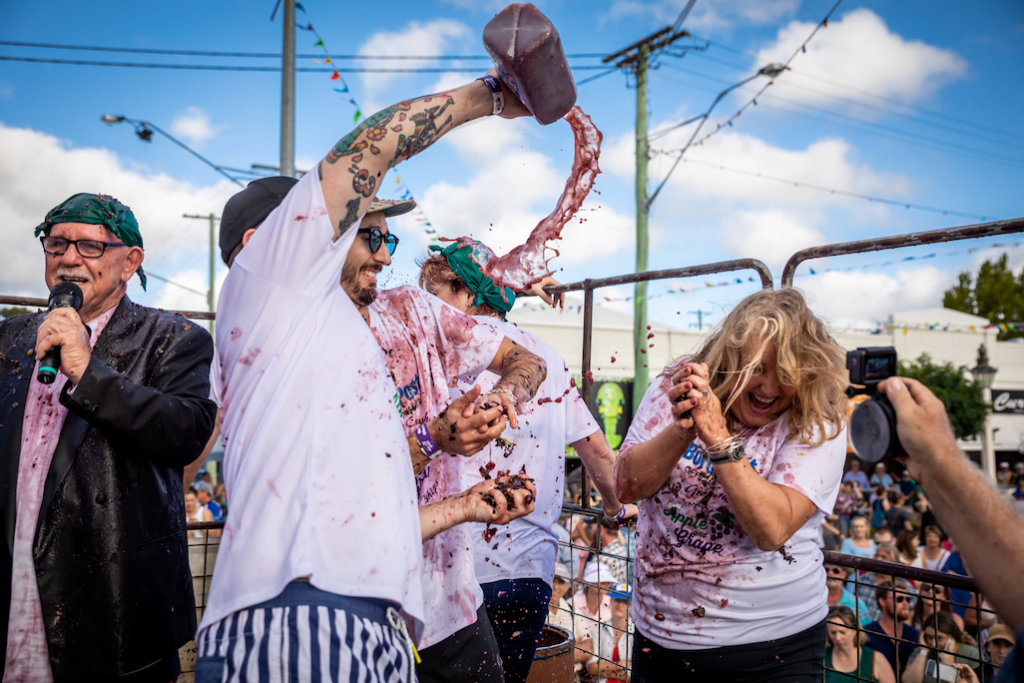 THROUGHOUT THE WEEK
If baking is your jam mark Apple Day in your calendar (Thursday 3rd March). Bring your best baked apple pie with homemade pastry and fresh apples to the table.
Cooking demonstrations, markets, farm tours, artist exhibitions… you can find the full program for 2022 right here.
---
SAVE TIME TO EXPLORE THE GRANITE BELT
For those that love a dose of nature and jaw-dropping views, packing your hiking shoes is a must when coming to Stanthorpe. The town is blessed to neighbour Girraween National Park where the 3.6km (return) calve-burning hike up the Pyramid Track will quite literally take your breath away. There are less strenuous, yet equally stunning walks too.
If you're here for the wine, you're in the right place – we're Australia's most rewarded wine region! Jump in the car or join a guided tour to the local winery trails. Quench your thirst for something new and exciting by pursuing the Strange Birds, discovering wines that you've never tasted.
Get the Strange Bird Wine Trail Guide here.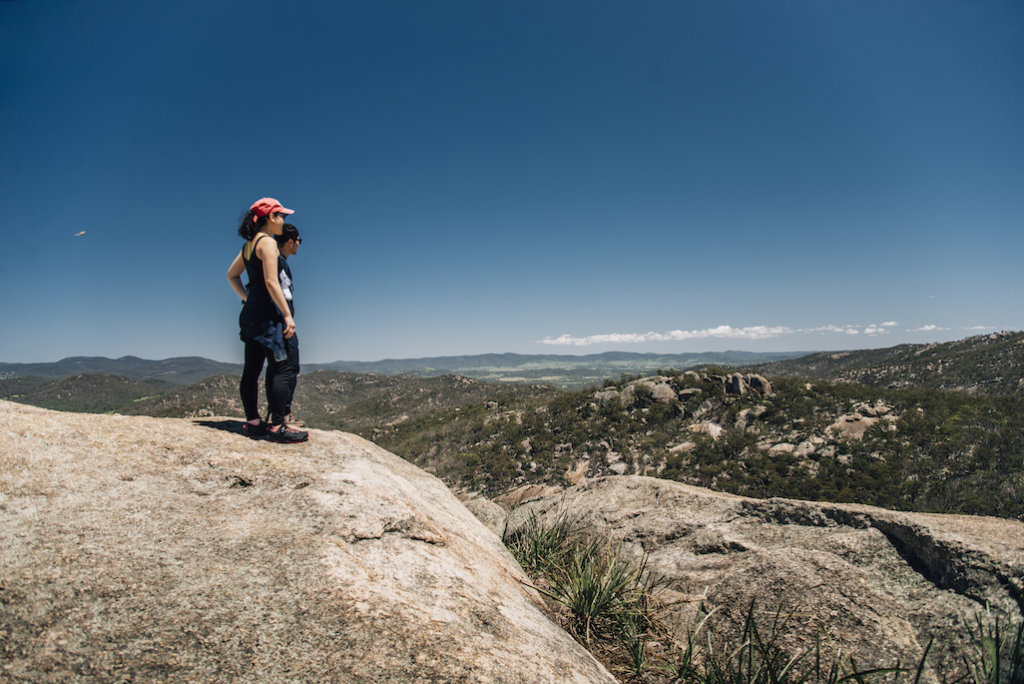 Make the most of your time in Stanthorpe; check out the 2022 Apple and Grape Harvest Festival daily program here.