Stanthorpe Lunch with Vineyard Walk + Wine Talk + Meet the Chef
When in wine country, lunch can be so much more than a meal and nowhere more so than at Stanthorpe's
Heritage Estate Wines
, where lunch is a 
Vine + Dine Journey
!
Here your 5-course gourmet lunch is served with a side of vineyard walk, sommelier wine discussion and a meet the chef experience.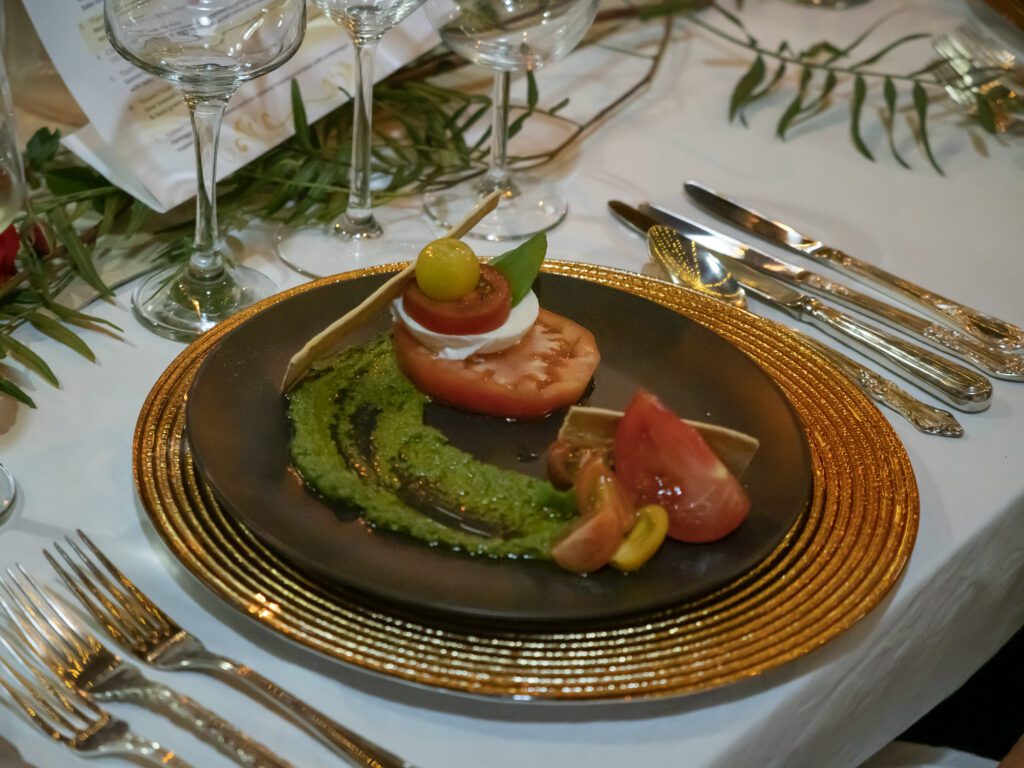 Begin with a Tour in the Vineyard
The lunch journey begins with a short walk in the vineyard with Heritage Estate's viticulturist.  Learn about how the vines are pruned, the horticulture and ask questions along the way.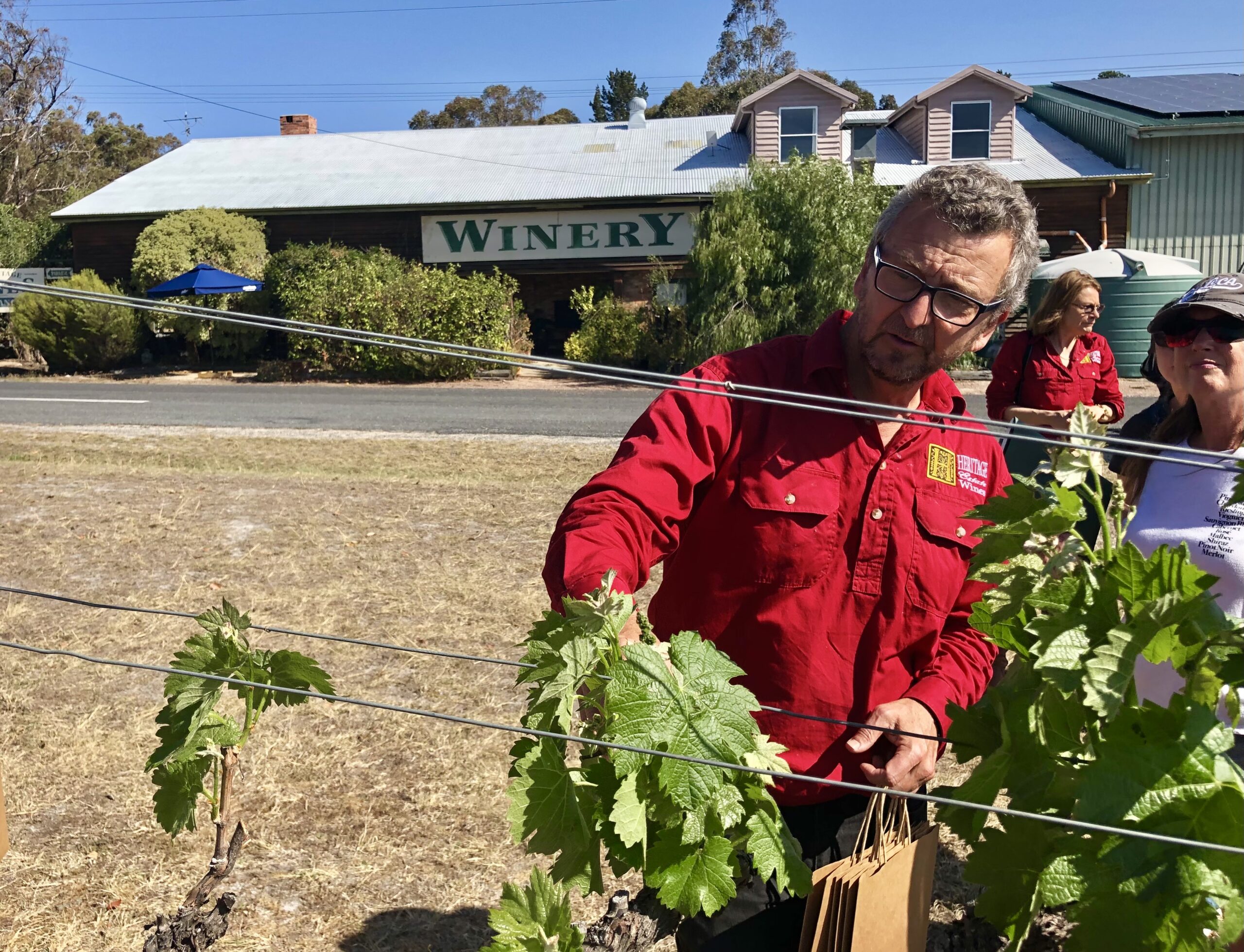 Talk with the Wine Sommelier
Back at the winery, next there's a talk from Heritage Estate's Sommelier, about how the wines were made.  This is the highest altitude Halliday RED 5-Star winery in Australia and so expect 5 star wine tastes.
What's a Sommelier?  Definition: A sommelier (pronounced suh-mel-yay) is a wine steward, also known as a knowledgeable wine professional who typically works in a fine dining establishment.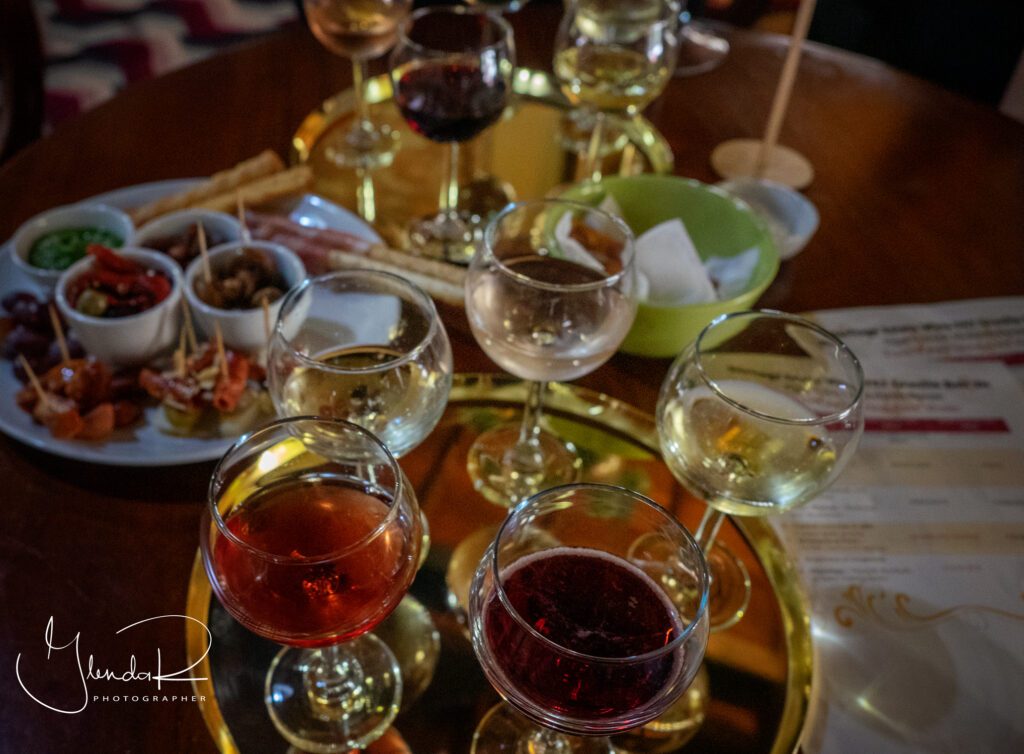 Meet the Chef
While seated in the winery, meet resident International Chef, Chris Howard, who prepares a five course degustation lunch for each Vine + Dine Journey.  Chef Chris emerges from the kitchen to explain the tastes in the dishes and where the ingredients have been sourced.  The ingredients list always promises to be exciting and enticing.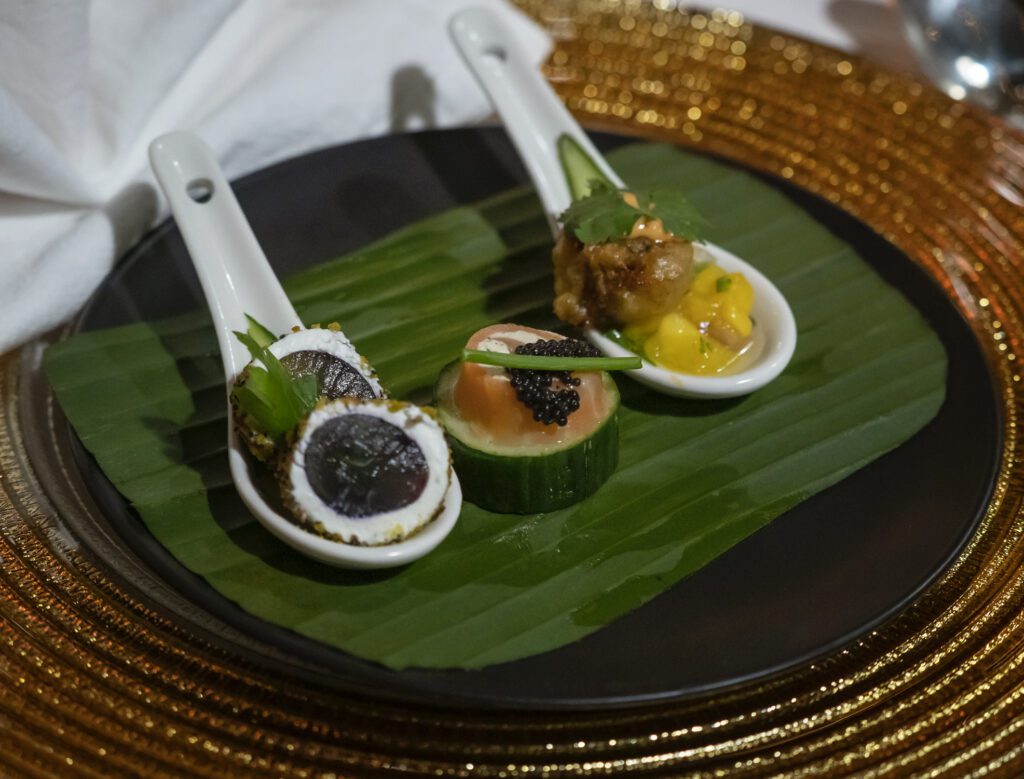 The Meal is a Journey in Itself!
The 5-course gourmet meal is truly beautiful food and each is skilfully paired with wines.
The menu changes regularly, but to give a hint to the kinds of meals he loves to serve up, there's sometimes:
– Blue Swimmer Crab on Squid Ink Pasta
– a Kangaroo Tail Beef & Reef dish
– Grape/Goats Cheese Pistachio/Poppy Balls
– Emu meat
– Smoked Chicken/Fresh Peach/Mint Macadamia'
– Fig/Dark Choc Ganache tart on Orange Curd
Whatever the meals served, each are available served paired perfectly to Heritage Estate's  Five-Star wines.
The Setting is Pure Heritage Magic
Heritage Estate is one of the very oldest cellar door buildings on the Granite Belt and inside is a wonderment of treasures.  From the steel beam overhead that was originally part of the Sydney Harbour Bridge, to the pianola in the corner, just seeing this space is truly a journey in itself. Even the table where guests are seated is a heritage treasure, as over 100 years ago the Queensland Parliament seated at this table to carry about their work in Brisbane.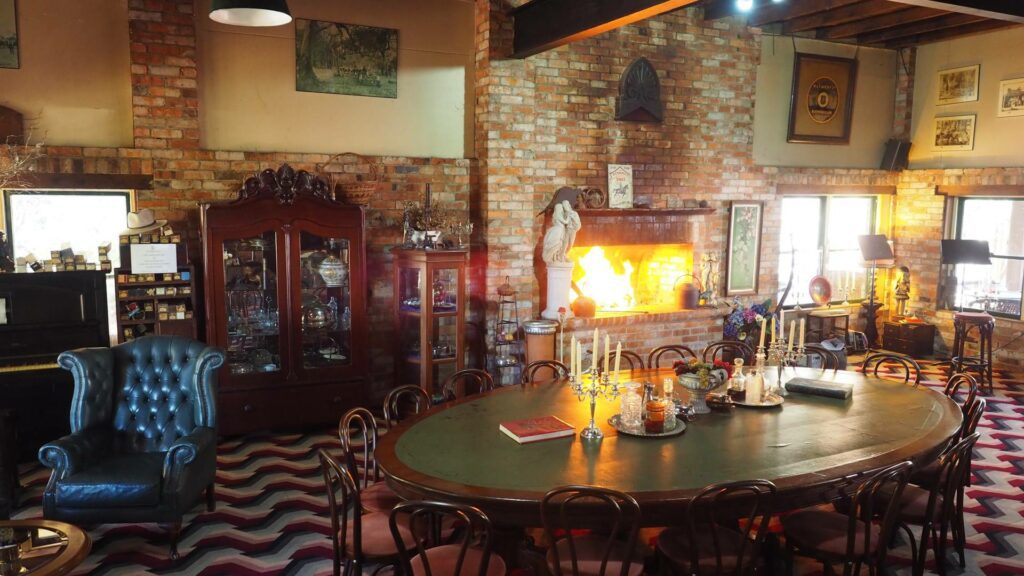 When?
Friday, Saturday, Sunday and Monday the 'Vine + Dine Journey' lunch experience is available to book on the hour.  Allow 1.5 hours for the experience. Sittings are NOON, 1PM & 2PM
How to Book the Lunch
The lunch can be booked individually, or with the add-on option of a Wine Flight of 5 wines to match the meal.
Alternative Simple Lunch Option
If you'd like to visit Heritage Estate Wines, but looking for a more simple lunch option and no vineyard tour, pre-order a Mezze Board.  They are available from Thursday to Monday and typically include hot smoked salmon on Witlof (Belgian Endive), smoked trout, prosciutto, salami, hickory ham, and assorted condiments.