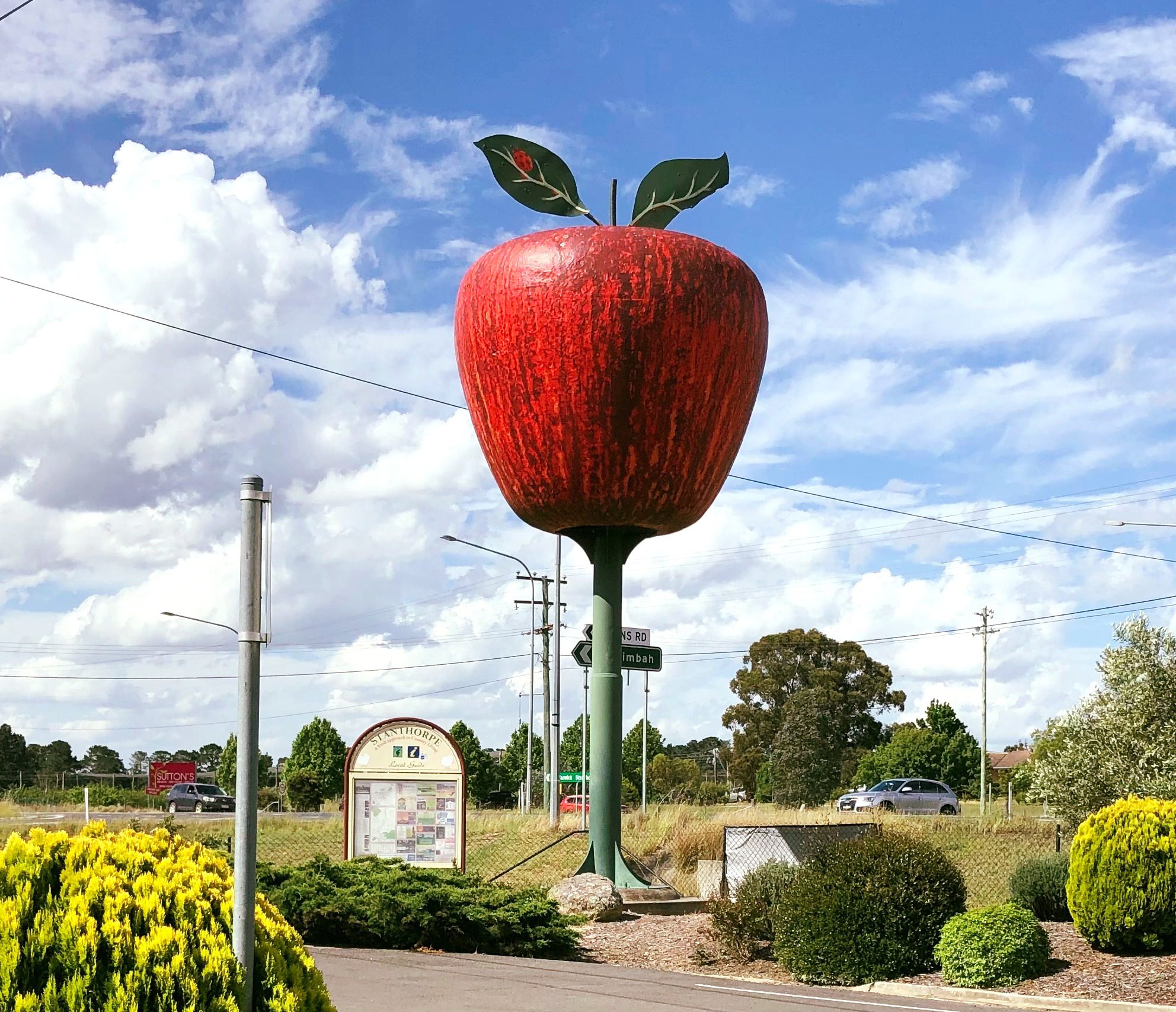 Overview
Stanthorpe's Big Apple is 13km north of Stanthorpe along the New England Highway in the area called Thulimbah. Stanthorpe is where all of Queensland's apple crop is grown, with more than one million trees surrounding the area where the Big Apple sits.
Stop of a photo holding up the apple, pretending to eat it – we and visitors alike can't help but stop to take these fun photos.
Why a big apple?… well Stanthorpe and particularly the Granite Belt villages north of Stanthorpe such as Thulimbah are where all of Queensland's apple crop is grown. There are orchards everywhere around the countryside and Stanthorpe even has it's own Stanthorpe Apple and Grape Harvest Festival every second year in February/May.
The Big Apple sits outside Vincenzo's at The Big Apple – a cafe, deli and wine bar and across apple pies and apple cider tastings at Sutton's Juice Factory, Cidery & Cafe.
A Little Bit of History…
The Big Apple was built in 1978 by local tradesman John Ross and erected by Brian Wilmot at Vincenzo's a popular tourist spot near Stanthorpe in Queensland, Australia. The Big Apple was originally painted green, but has since been pained the colour of a red Royal Gala apple.
Location
New England Hwy & Amiens Rd, Thulimbah QLD 4376, Australia